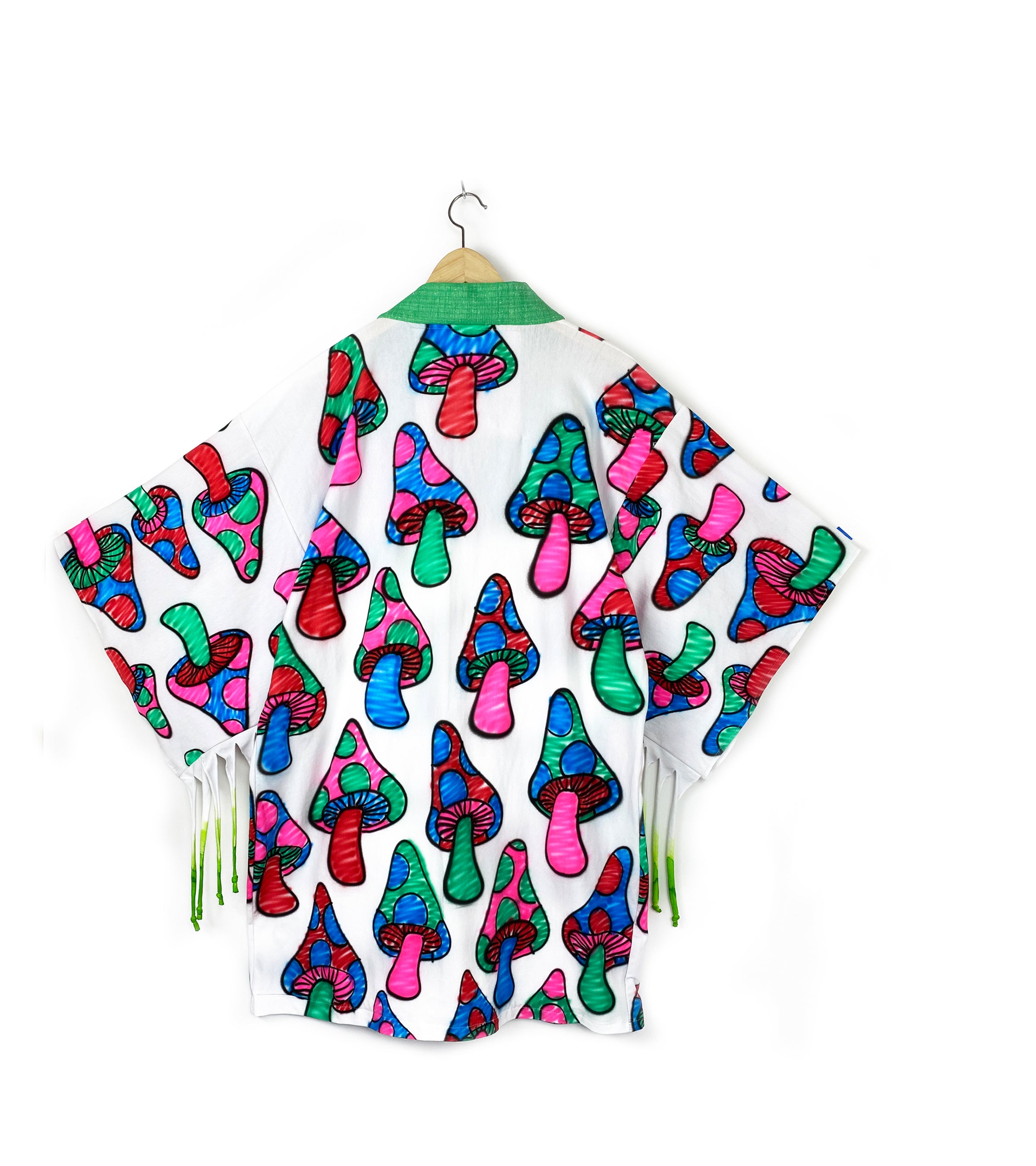 Late to the Party X Gentle Thrills Mushroom Robe 5 (Size 1)
$225.00
I couldn't be more excited to share this collaboration with Gentle Thrills ! These robes are made from t-shirt material that was hand airbrushed by Isa of Gentle Thrills. We then took that fabric and constructed a collection of one of a kind robes. The bands are made from vintage fabric and we repurposed the t-shirt scraps for the fringe which we then hand dyed! There was a lot of attention put into making these special pieces and we hope you love them as much as we do!
They are perfect for lounging at home, by the pool, in the woods, at the beach or wherever you feel inspired. Truly a unique piece of wearable art! This is a super limited run (just 6). So do not wait! 
These robes are meant to wear open but also have a tie to close. There are 2 flexible sizes available. Size 1 (suggested for XS-L) Size 2 (suggested for L-2XL). If you are on the cusp size wise, I would say if you want a slimmer looks, size down, more room to wrap, size up. 
This listing is a Size 1: Fit is flexible and can fit a range of sizes. 
Suggested fit for S-L. 
Measurements: (all measurements are approx and taken laying flat) 
Pit to Pit: 23" (these measurement is loose bc front panels open and can be wrapped) 
Overall length: 35" 
Sleeve length: 12" 
Sleeve Width: 15" 
Please note, because of the nature of this collaborative piece this item is not able to be returned.
View details