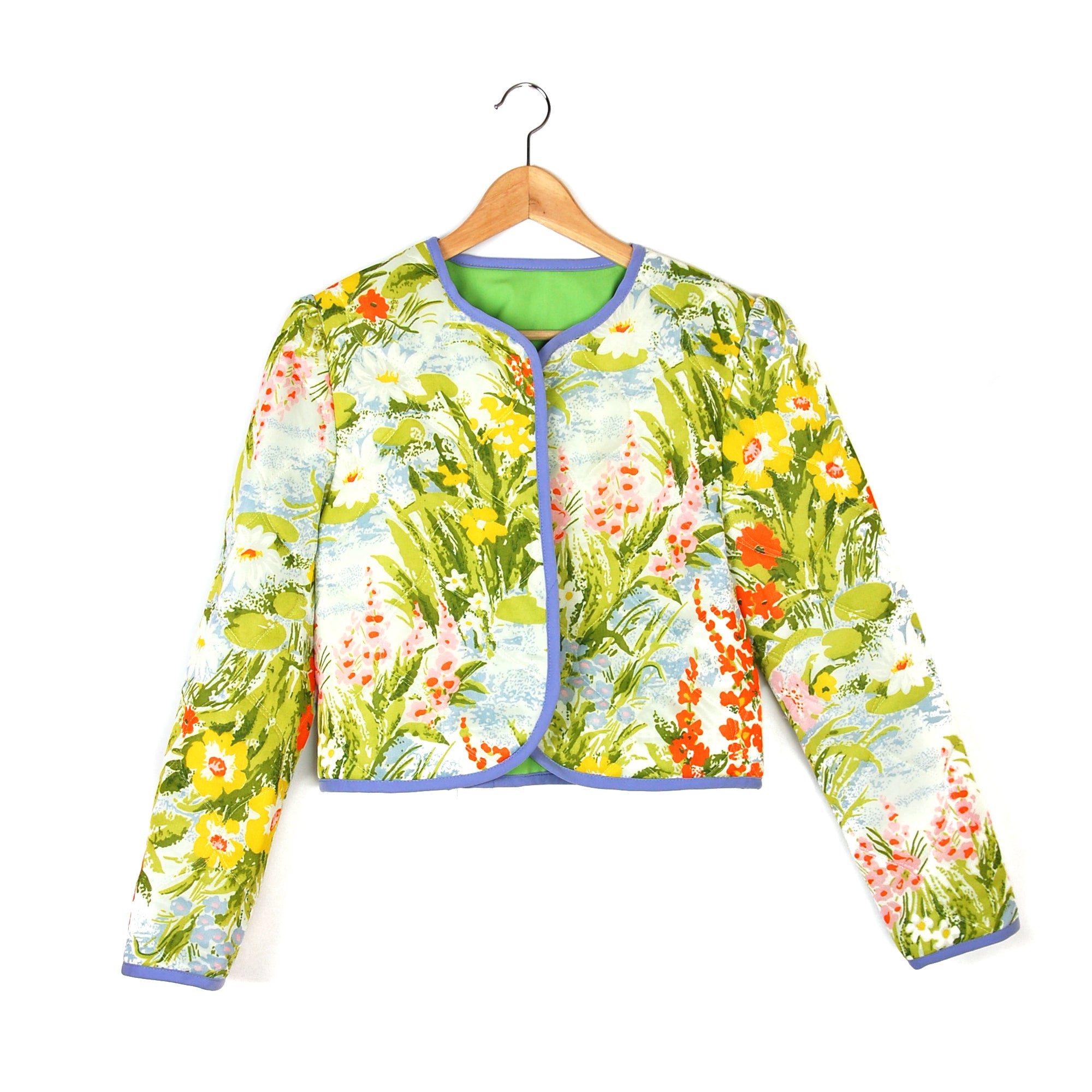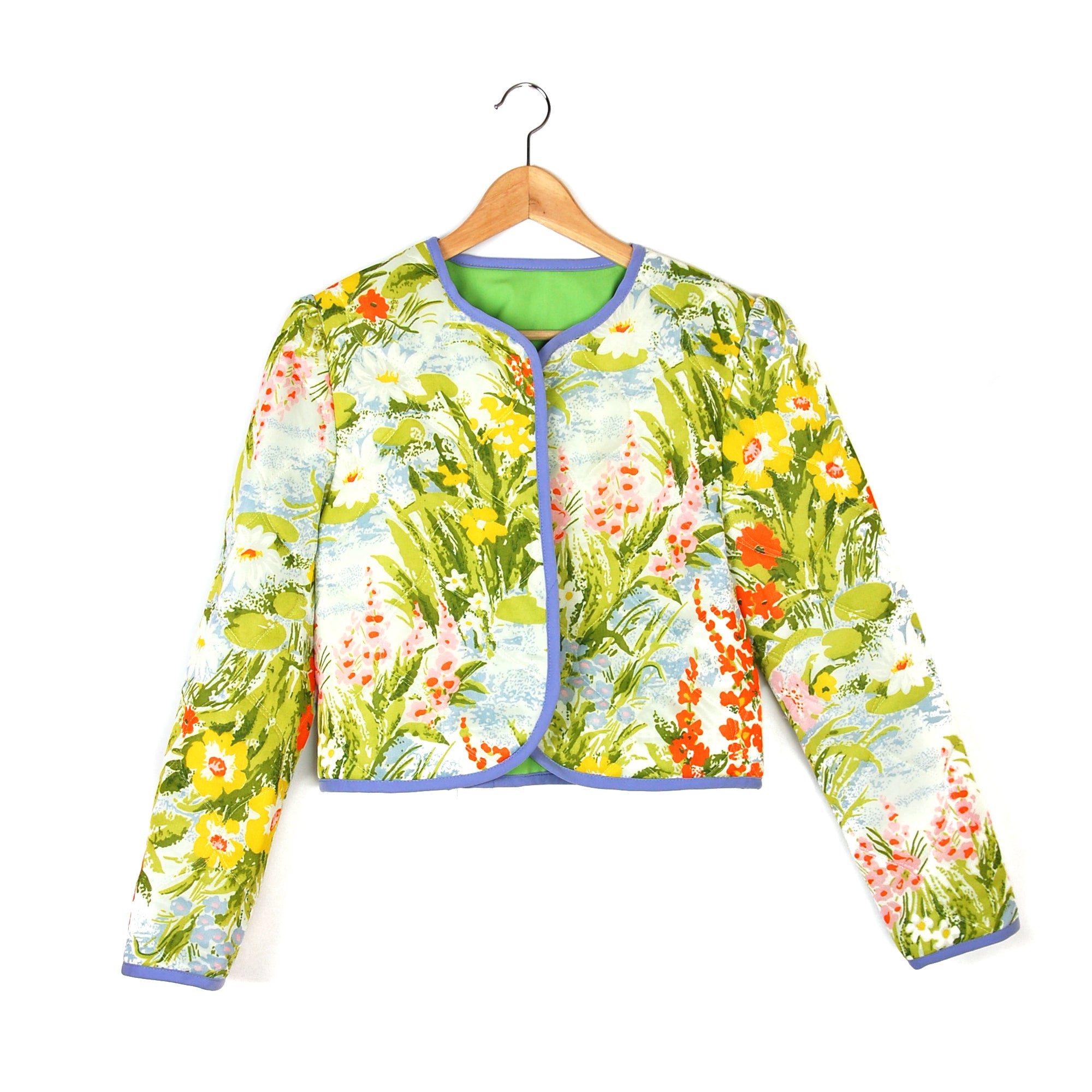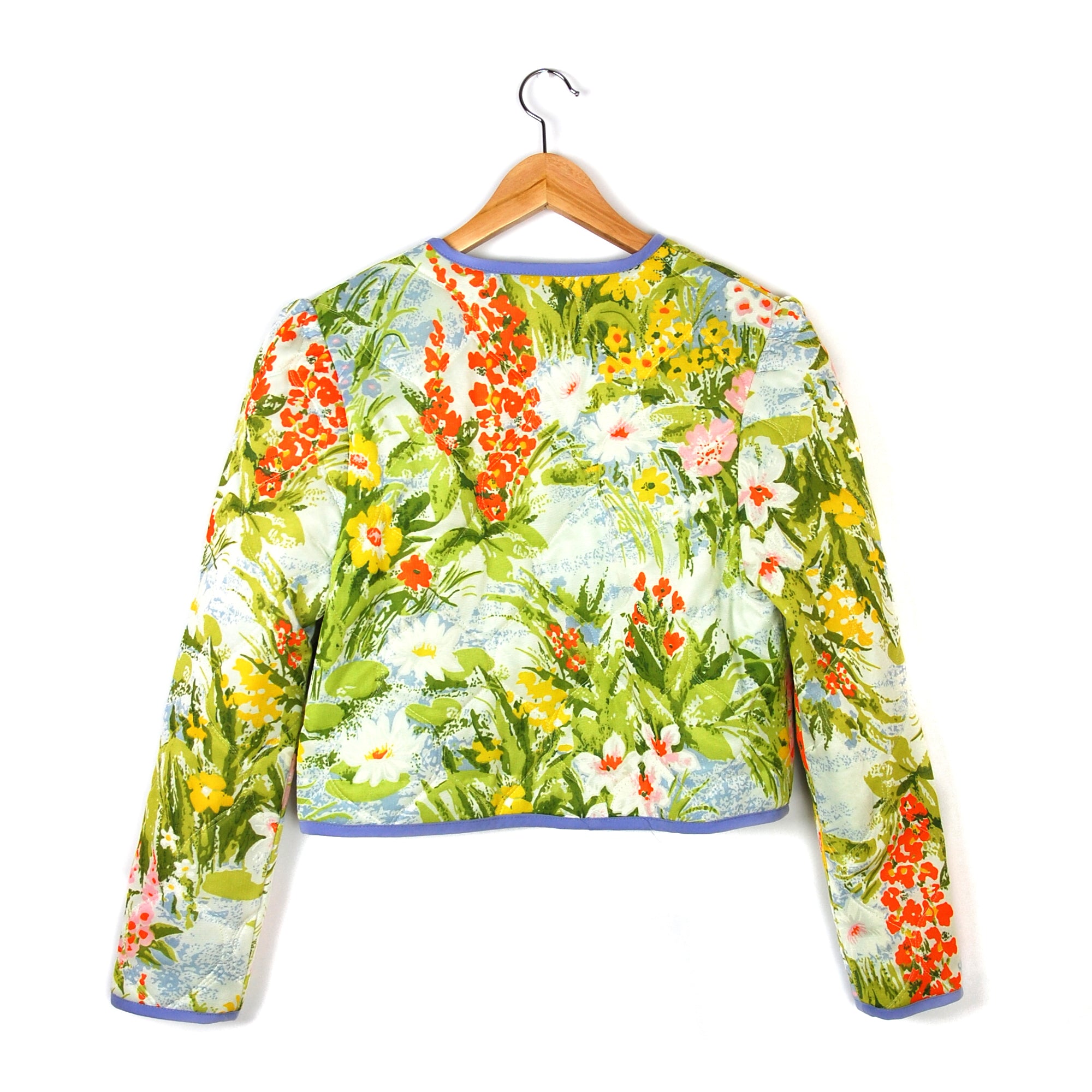 LAVENDER LAKE QUILTED JACKET
$275.00
This quilted jacket is made from vintage fabric and is a one of a kind piece.  Our modern bolero style jackets are intended to fit snugly and sit approximately around your true waist. 
This jacket was made from a 70's bedspread. It just reminds me of being on a lake at golden hour. 
Because our garments are made from a variety of different textiles each one has a slightly different feel. The general sizing (S,M,L) is an approximation. Please read the specific dimensions for each garment for more details. 

LARGE in STOCK 
SMALL & MEDIUM (2-3 week LEAD TIME) 
Please reference our SIZING GUIDE here.
Looking to customize this jacket? Feel free to reach out to latetothepartypeople@gmail.com to discuss having something similar made in your size. 
View details
SUSTAINABILITY & STYLE
Wearing sustainable clothing doesn't have to be boring.

"I just feels expensive. I never want to take it off"
SYLVIE SCHLEIN - BROOKLYN, NEW YORK
"Such a beauty, I know I will treasure it for years to come."
JENNY GIAGNI - LOS ANGELES
"It's absolutely perfect"
RODNEY EVANS - DURHAM, NC
OUR PROCESS
Sourcing incredible vintage & salvaged textiles

Creating modern, easy to ear silhouettes

Each piece is unique and one of a kind

Honoring ethical & sustainable production practices
A CONVERSATION STARTER
Each jacket we create is unique.
Each one has a story to tell.
Be ready to hear " Where i you get that?!"
every time you wear it.